It is December 22! Have you finished your Christmas shopping? Is Santa sitting by the fire at ye old North Pole sipping on a hot beverage or is (s)he a bit panicked that there isn't quite enough to fill the sleigh. Moms have busy lives, there's the weather outside being frightful, the baking of cookies being delightful, the sleighing songs, and the sing-a-longs and presents for x,y and z!!! Frankly 25 days of December isn't half enough time to get it all done. But rest easy, here are some great ideas for last minute gifts, even if you wanted to wait till tomorrow or really be nutty and wait till Christmas Eve…all will be well, Santa never misses Christmas.
Here are some gift ideas for those last minute, "oops I forgot I was related to you/or that you were coming" gifts.
ONE HOUR PHOTO BOOKS and PRINTS at Walmart (one hour photo processing) or Ritzpics.com (order online and pick up in store or get free 1 day shipping if you order 12/22 or 12/23) . If you have a Walmart Photo Center nearby, this is a life saver, especially if you are shopping for Grandparents, Aunts, Uncles and Dads. I'm not gonna lie, I just placed my one-hour photo order at Walmart about one minute ago.  The great thing about this service is, they offer one-hour photo books that are reasonably priced at $9.96 for a 4″ x 6″  20 page brag book and $22.96 for an 8″ x 10″  20 page photo book. You can also get collage prints or order large prints and frame them for the perfect gift.
http://photos1.walmart.com/walmart/home/
http://www.ritzpix.com/net/Default.aspx
Another great last minute gift is to MAKE CANDY and either put in a nice box, jar or festive container. You can give it as a stand alone gift or add it to a gift certificate/card for an extra surprise. Here are some simple recipes for easy to make candy gifts.
OREO COOKIE TRUFFLE BALLS

Ingredients
1 (16 ounce) package OREO Chocolate Sandwich Cookies
1 (8 ounce) package Cream Cheese, softened
2 (8 ounce) packages Semi-Sweet Baking Chocolate, melted
wax paper
Open the package of Oreos and remove 9 and save for later, then crush the rest with a resealable plastic ziplock bag and a rolling pin. When crushed mix the cookies and cream cheese in a bowl and roll into balls. Warm the chocolate until melted in either a double boiler or pot (just watch that it doesn't burn) dip the cookie balls in the chocolate and set on the wax paper to cool. Yum!
PEPPERMINT BRITTLE
Ingredients
2 pounds white chocolate
30 small peppermint candy canes
Put candy canes into a plastic ziplock bag and crush with a rolling pin and either heat over the stove or microwave the white chocolate for 5-6 minutes stirring every few minutes. Add crushed candy canes to the warm white chocolate and poor into a baking pan covered with tin foil or wax paper, let cool and break into pieces.
FUDGE
Ingredients
2 cups milk chocolate chips
2 1/2 cups prepared chocolate frosting
1 cup chopped walnuts
Use and 8 x 8 inch square pan and line it with tin foil, then butter the foil. In a pot heat the chocolate chips over low heat until melted, then remove from the stove and add chocolate frosting and walnuts (or any other candy, nuts and flavor you wish) then pour soft chocolate mixture into the buttered pan, refrigerate until firm and cut.
GIFT CARDS and E-CARDS can be a great gift especially if they can be used immediately online for such things as:
Itunes: http://store.apple.com/us/browse/home/giftcards/itunes/gallery,
Netflix subscriptions: http://www.netflix.com/Gift?gctrkid=67141321
Amazon.com http://www.amazon.com/gp/gc/ref=topnav_giftcert
gas cards http://www.chevron.com/productsservices/giftcreditcards/
airline miles: http://www.aa.com/i18n/AAdvantage/programDetails/purchasingMiles/purchasingMiles.jsp
Zynga (Farmville, YoVille, Cafe World, etc) game cards to be used as cash in the online playing worlds. https://www.zynga.com/gamecards/give/
Gift cards can also be bought at Ralphs, Vons, Pavillions, Safeway and other local super markets.
FLOWERS, Floral arrangements can be created and delivered within the same day, so check with your local florist or 1800flowers, to give an amazing Christmas bouquet.
http://ww31.1800flowers.com/welcome.do?bannerBeacon=true&cm_mmc=paidsearch-_-googlebranded-_-branded_core-_-1800flowers.&gclid=CMLh8YmPg6YCFRxqgwodC2jhoQ&conversionTag=true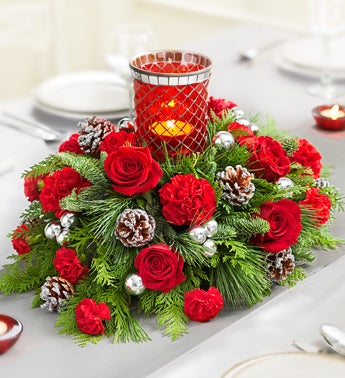 Believe it or not you still have a day…ish to get that online shopping done, here are the deadlines for overnight shipping at the following stores.
Online order deadlines to make it by December 24th.
Walmart: December 23 ($10/item on 1-2 day shipping)
Neiman Marcus is offering free overnight shipping if orders are placed by 11:59pm CT on Dec. 23
http://www.neimanmarcus.com/?ecid=NMSGTMNeiman&002=2134166&004=744730634&005=172557762&006=4004544490&007=Search&008=
Tiffany's has free shipping on any order placed by 12:00pm on Dec. 23 ET
http://www.tiffany.com/Shopping/Category.aspx?cid=288153&mcat=148207
Apple order by Dec. 23 @11am PT
http://store.apple.com/us/browse/campaigns/holiday/shipping?mco=MTk3NTc4MDc
Best Buy order by Dec. 23 11am ET
http://www.bestbuy.com/site/regularCat:pcmcat218900050012/Store-Pickup-Plus/pcmcat218900050012.c?id=pcmcat218900050012
Discovery Channel Store order by Dec. 23 2pm ET
http://store.discovery.com/?ecid=PID-20001370&pa=SEM_DiscBranded_discovery%20store&esvtk_s=bgss
NBA Shop, NFL Store and Shop MLB order by Dec. 23 11:59am ET
http://www.nflshop.com/home/index.jsp?cid=&002=2309643&004=1189403384&005=45741750&006=5906090534&007=search&008=&9gtype=search&9gkw=NFL%20shop&9gad=5906090534.1&9gag=1189403384&gclid=CIzozaSRg6YCFQwCbAodWlolng
Newegg order by Dec. 23 12:30 pm PT
http://promotions.newegg.com/NEPro/HolidayShip10/index.html?cm_sp=homepageHolidayShopping5-_-Holiday10/bnr_homeLinks_shipguide-_-http://promotions.newegg.com/homepage/holiday10/bnr_homelinklists_shopguide.png
Victoria's Secret order by Dec. 23 1pm ET
http://www.victoriassecret.com/CustomerService/ShoppingOurSite/ChristmasDeliveryGuaranteed
Good luck, you busy Santas and remember to stay focused and festive. Gifts aren't just about making it there by the Christmas, but also about showing love to each other, so relax, you've got plenty of time.