I love the Fourth of July, not only because of the BBQs, feelings of patriotism or the summer heat that starts baking us for the next few months, but more because it has always been a time for family and my memories of picnics at the park and sparklers after dark are some of my most vivid childhood memories. So remember that summer is a time of rest, relaxation and fun and even if you, (like me) have to continue to work through the summer months, take the fourth to really cherish time with your family and enjoy the fruits of summer, even if it is only for one day.
However, these shopping deals are good all weekend long so definitely sneak away and try to grab some of these hot summer bargains.
Some of the big retailers are having great big fat deals this weekend, so head out to your favorite department store and inevitably you will find some unexpected finds that will really put you in a festive mood. I am going to focus on online deals in this post so that you can just jump on the computer, buy what you need and then get back to the family.
KMART.COM
Kmart is having its annual Red, White and Blue sale with some incredible savings. You can take an extra 5% off pools, outdoor play equipment, grills, magazines and more. They are offering an extra 10% off patio furniture, bikes, skateboards, baby gear, small appliances, etc and 15% off fragrances, then finally  20% off sports equipment. Check it out, I plan on buying the KODAK Easy Share Camera
fcor only $69.99. There is a two day sale for today and Monday as well as up to 45.% off all tents. If you haven't had your outdoor adventure yet, this is a good place to grab a tent.
http://www.kmart.com/?i_cntr=1309719687283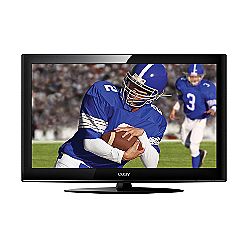 Colby 40″ HD LCD TV only $399.99 (down from $499.99) during Kmart's 2-day sale. All shipping is free after you spend $59.00, which isn't hard to do with these prices.
BESTBUY.COM
Best Buy is having a fun 2-day sale today and Monday, where you can find great savings online. Find great savings on televisions, home theater systems, cameras, video games and more. Check them out to see if some of your favorites on are on sale.
SEARS.COM
Sears is having a huge independence day sale with discounts in every department.
You also will get free delivery on patio furniture and grills as well as free shipping on selected items. Sears is also offering up to 40% discounts on tents and camping gear, just in time to get outside and have your camp out adventure. You will also save 25% on large appliances so if your fridge is on the fritz or you are do for a new washer/dryer, now is the time to buy it.
Okay, so you have finished your online shopping and have gotten some fun deals. (I seriously just bought a camera

It is time to get outside and enjoy the rest of the weekend. And what better way to do that than to strike up the grill, here are some fun Fourth of July foods that you may want to try.
PATRIOTIC BERRIES
Family.com has some great ideas for fun holiday food. Here are patriotic berries that look cool and delicious.
Melt 12 ounces of white chocolate chips in a microwave, then make sure that the berries are dry and dip them in the hot white chocolate, then dip them in the blue edible glitter and rest on a large piece of wax paper, repeat until you have dipped all of the berries.
You will need, strawberries, 12 oz white chocolate chips and blue edible sugar glitter or sprinkles.